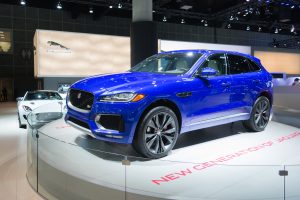 If you've been looking for a new vehicle, you may have noticed how surprisingly low luxury car prices have gotten. It's almost like there's no premium on the logo anymore. In some cases, luxury and non-luxury models are nearly priced the same. That would be the case for the Nissan Maxima, Toyota Avalon and Jaguar XE. Despite the Jag being called a midsize vehicle, it has just as much interior space as the Maxima. It also has the same MSRP.
Reason 1: Non-Luxury Brands Are Offering More
Part of the shift is due to the increasing quantity of features being included in non-luxury cars. New, technologically-advanced safety features, such as collision avoidance, are things nobody wants to do without. Aside from that, everyone wants a modern infotainment system. Just take a look at the goodies Nissan puts in its $32,610 Maxima S (the base version).
Nissan Maxima S
Halogen Headlights
Fog Lights
Dual Mufflers
External Ground Lighting
Infotainment System with Apple Carplay
Accessory Power and Battery Saver
8-way Power Driver's Seat
4-way Power Passenger's Seat
Leather-Wrapped Steering Wheel and Shift Knob
8-Speaker Audio System
RearView Monitor
Drive Mode Selector
Remote Engine Start System
Nissan Intelligent Key ®
300-hp 3.5L V6 Engine
VDC and TCS
Nissan Vehicle Immobilizer System (Alarm)
Imagine all the features Nissan crams into its $40,000 Platinum-trim Maxima. It's a lot more than you would have in a typical midsize luxury sedan just a few years ago.
Reason 2: Everyone Wants to Be More Efficient
We can use the Jaguar XE as an example to support this, as well. Jaguar's efficiency initiative has been to offer lots of diesel-fueled models. Diesel cars have never really been popular among luxury enthusiasts, who prefer punchy, powerful gasoline-powered engines. Today, luxury diesel, hybrid and electric vehicles sell. As it turns out, the market was big enough to seduce the luxury brands to take part in it.
However, they couldn't sell these slower, alternative-fuel vehicles for the high prices they were used to. Hence, Jaguar's diesel-powered XE and F-Pace, the BMW i3, and a wide range of hybrid vehicles from every luxury manufacturer. At the same time, we've seen the emergence of hybrid and full-electric supercars like the Porsche Mission E, which are not low-priced.
Reason 3: The Economy Still Isn't Great
The US economy looks good on paper. There are still plenty of underemployed and unemployed Americans, however. There has been a number of ideas proposed to help us all get into vehicles. Some experts believe most of us won't own vehicles in 20 years. Rather, we'll share automatically-driven vehicles with commuters in our areas. That's no solution for luxury brands this year, though. We think many of them are making an attempt to reach a broader segment of the market, which is why we've seen manufacturers like Tesla opting to design affordable cars like the Model 3.
Get quotes before you commit to a car deal. Make sure you're not overlooking the best offer in your area. Request free quotes here.