Some of us may be fortunate enough to worry less about money than others but none of us would throw cash away for no reason. Cost is important when buying a car. Much of the cost of owning a vehicle comes after your purchase it. You'll have to fuel it, maintain it, insure it and pay for other costs.These costs aren't even considered by some car shoppers. Cost is important. However, low cost doesn't always mean "best decision." Kelley Blue Book annually ranks cars by cost to own. Let's talk about why the top finishers in the sedan category aren't necessarily a great choice.
Subcompact Category: Nissan Versa
KBB 5-Year Cost to Own: $27,765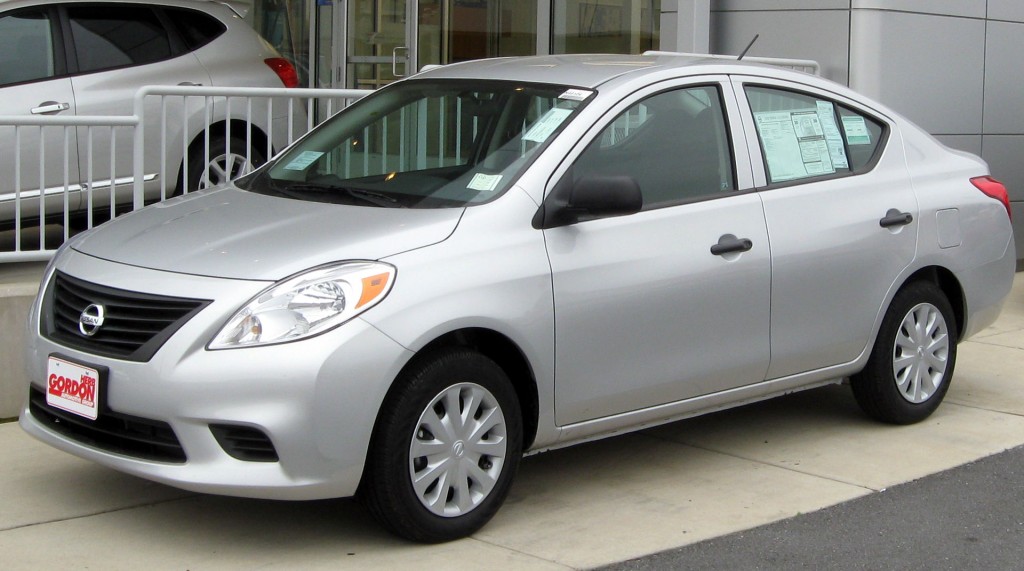 photo by IFCAR
Yes, it gets up to 40 mpg, its made by a Japanese manufacturer and it's cheap to insure. But it's so boring! With CVT transmission, it's like driving a vacuum cleaner down the road. With a 5-speed manual transmission it's still not quick or fun. And Just look at the styling. We know, cheap cars aren't supposed to be fun. But this one might be the least fun car on the market. On the other hand, the Versa is more practical than the second and third place finishers, the Chevy Spark and the Honda Fit.
Compact Category: Toyota Corolla
KBB 5-Year Cost to Own: $30,330
Actually, it's hard to find anything wrong with this car. It has always been known as a very reliable vehicle and it's comfortable to drive. It's not the most attractive car on the market but it does look better than the Versa. Perhaps the worst flaw of this car is its horsepower. Its weight to power ratio doesn't make for a lot of thrust.
Mid-Size Category: Toyota Camry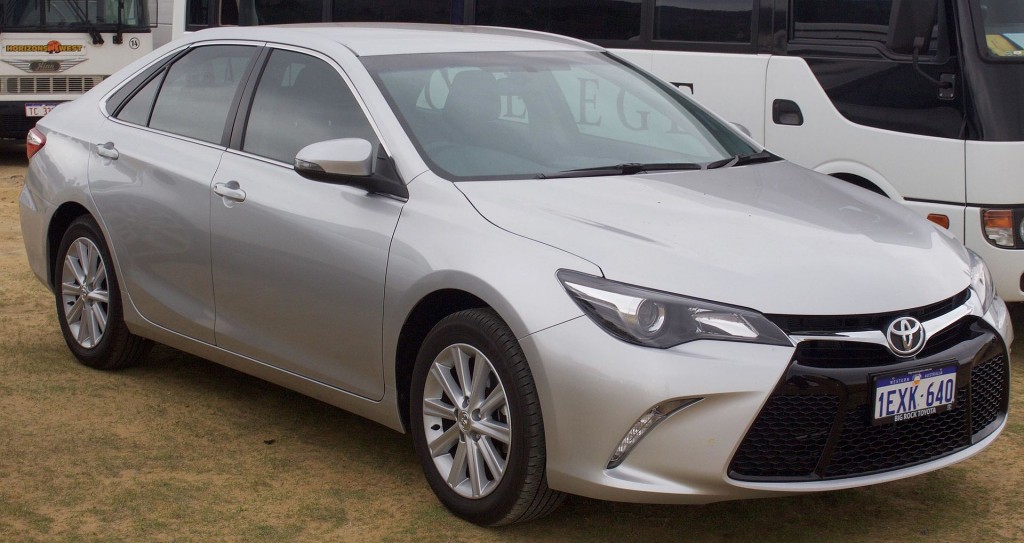 photo by EurovisionNim
KBB 5-Year Cost to Own: $35,681
When you see pictures of this car on the net, you might not realize that it isn't a corolla. That's the first problem with it. The other is lack of options. If you just want power without paying for luxury, you're out of luck. You're going to pay about eight grand for 90 horsepower. This is a good, reliable car, though. We do acknowledge that.
Full-Size Category: Chevrolet Impala
KBB 5-Year Cost to Own: $45,448
As you can see, the cost to own a car in this category is much higher than it is in the mid-size category. That's one problem with the Impala. Why is it so much more expensive than a mid-size car? You're better off owning a minivan if all you need is affordable space. The Dodge Grand Caravan costs around $42,605, according to KBB. Another problem with the Impala is lack of quality technology. We've known for a while that Chevy's operating systems can be slow. Also, the base model of the Impala has a 196 horsepower, 2.5 liter engine. It might not have the push you want in a full-size vehicle. Make sure you punch the gas during your test drive, just to make sure it's enough for you.
Before you visit any dealerships, get quotes from all of them while you're at home. Click here to learn how.