Outdoorsmen have particular needs. One of the questions we often face is what kind of vehicle it takes to satisfy those needs. From cargo space to convenience, there are concerns to think about. You probably know your needs. We'll help you find the vehicle to serve them.
Cars for Skiers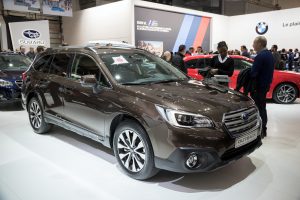 Subaru Outback
$25,645 MSRP
35.5 ft sq Cargo Volume (73.3 w/ seats down)
AWD
The Subaru Outback combines fuel efficiency with off-road capability and enough interior space to haul your gear around in. It has Subaru's symmetrical all-wheel drive. When the road gets icy, you'll be prepared. The Outback will reach about 32 miles per gallon on the highway, which is surprisingly high for a car its size.
Autos for Surfers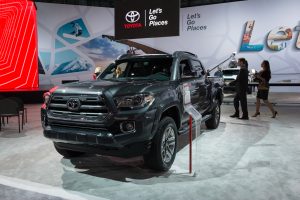 Toyota Tacoma SR
$25,845 (Manual 4WD)
Seats 4
73.2″ Bed Length
When the surf's up, there's no time to spare. It's time to get to the beach right away. That's why we recommend a pickup. Just toss your boards into the back (tie your leash onto a tiedown loop, ideally) and get going. The Toyota Tacoma has one of the best price to seating and cargo ratios and is affordable to purchase, even with 4WD.
Vehicles for Boaters
The right vehicle for boaters depends on the size of the boat. Let's discuss some options for various sizes.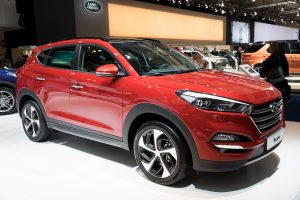 Small Boats: Hyundai Tucson SE AWD
$24,100
1/2 Ton Towing Capacity
26 MPG Highway
31ft cu. ft. of Cargo Area (61.9 w/ Seat Area)
The Tucson SE AWD has roof racks that are great for affixing canoes, kayaks and other small boats. It also has a towing capacity of 1,000 lbs, which is enough for boats up to about 10 feet long. Make sure you check the exact weight of your boat and trailer before towing, though.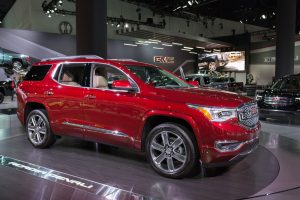 Medium Boats: GMC Acadia SLT-2
4,000-lb Towing Capacity
310 hp
Comfortable Interior
If you need to tow a boat that weighs more than a half ton, you're going to need more power than the Tucson has. The Acadia has enough for a 4,000-lb load. It's also comfortable on the inside. Pulling your boat to a remote location is enjoyable when you're using this SUV. You can upgrade to AWD if you're planning to tow on slippery surfaces. The Acadia SLT-2 is a little on the expensive side, however. You might consider a Toyota 4Runner for $6,000 less but you'll sacrifice a few mpg of fuel efficiency.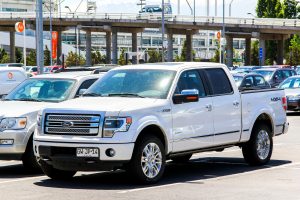 Large Boats: Your Call (Pickups!)
In the current era, the smallest of pickups can tow about 3,500 pounds. Many can be upgraded with towing packages that increase that limit. Larger pickups, such as the Ford F-150, tend to start at 5,000 pounds of towing capacity. Of course, the heavy duty pickups on the market will tow significantly more. Pickups are very comparable across brands. The Ford F-150 and the Sierra 1500, for example, are very similar. Most likely, this decision will come down to personal preference. Test drive everything!
You can save money by requesting quotes from your local dealers online. Request your free, no-obligation quotes here at Buying Advice!