This is for anyone who is shopping around for a spicy hot car that doesn't have a Ferrari's price tag. When you've found the one you like most, don't forget to request price quotes online. That's the easiest way to shop for an auto.
Volvo S60
The S60 is what we believe to be the perfect balance between aggression and sophistication, as far as the exterior styling goes. It's available in some flashy colors, if you want to stand out, and it also comes in an attractive lifted version called the Cross Country. It's a Volvo, so it's got great safety ratings.
Ford Mustang
We think Ford did a great job of making the 2017 Mustang look aggressive without making it look too chiseled and tacky. In fact, it looks really good. Maybe it's not the most elegant car on the road but it is a masculine beast with the innards to back the look. It starts at just over $29,000.
Nissan 370Z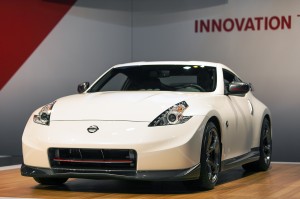 The Z has been an icon in the realm of sports cars for some time. The 2017 370Z looks much like the previous year's version, which is why we love it. It's the perfect design for an affordable, small and powerful sports car. Imagine how fun it is to drive this 332 hp mighty mouse down the road!
Hyundai Genesis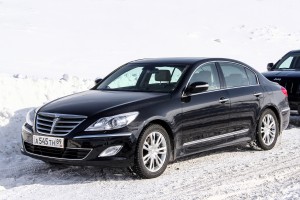 Come on, you know you like this car even if you're not an Asian car fan. The sedan looks better than a Mercedes sedan and the coupe looks faster than a Corvette. You can't beat them. All of the top reviewers agree. It starts at $26K. Fire!
Fiat 124 Spider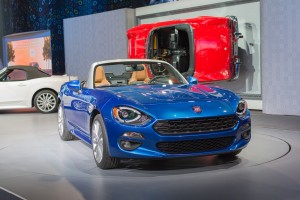 You may have reservations about Fiat but you can't deny that this new-to-America convertible looks like pure fun. It's doesn't just look fun, though. It has the parts to support it's sporty persona. We're talking about excellent weight distribution, four-wheel independent suspension, anti-roll bars and electrically-assisted power steering. The Spider was developed by Mazda. Therefore, you can expect it to feel sort of like a Miata.
Get online quotes from local dealers by filling out a simple request here.