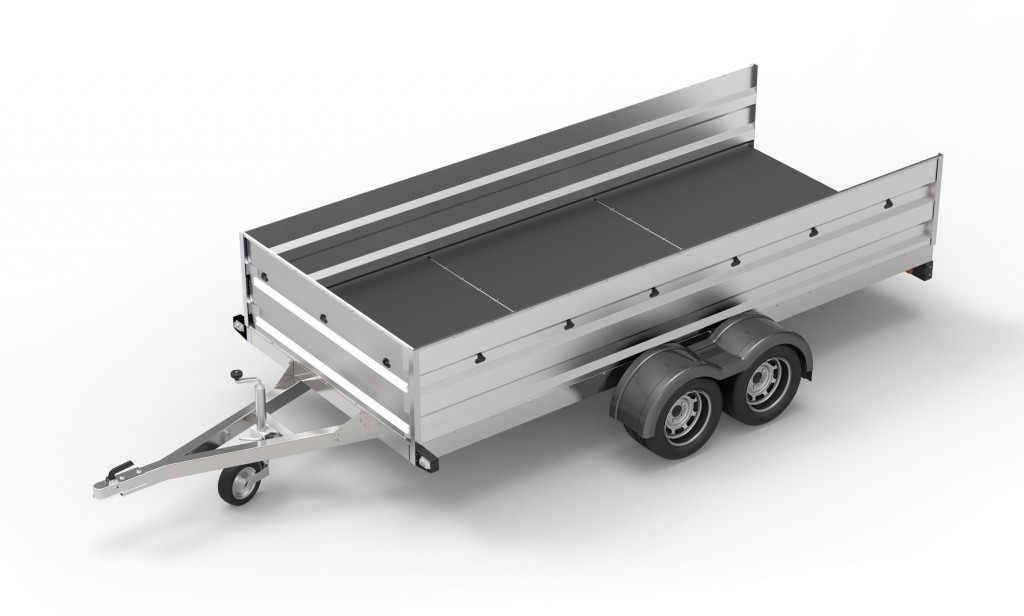 Everybody wants to save money and protect the environment by driving efficient cars, and we should. It's a respectable thing to do. Some of us, at the same time, still need to haul a trailer to the dump once a week. Or maybe we have a couple of jet skis to tow to the river. There are several compact, efficient cars that can tow a decent-sized loads. Read on to learn more about your options.
Volkswagen Tiguan
The 2016 VW Tiguan has a towing capacity of 2,200 lbs and a non-towing fuel economy of 21 MPG in the city and 26 MPG on the highway. A 2,200 lb towing capacity is enough to carry a sturdy boat or a decent-sized camper. Three jet skis, perhaps. AWD is optional and might help with traction on the boat ramp. The Tiguan is a crossover. It can tow but it's not an off-road vehicle. Towing off road could be risky.
Volvo S60
Some of us may not feel comfortable towing in a sedan but the reality is that this one has a better towing capacity than many SUVs. In fact, it beats the Tiguan by 1,300 pounds! The S60 has a towing capacity of 3,500 lbs and gets upwards of 30 MPG (38 MPG in some cases). If you need a little ground clearance, the S60 Cross Country has 7.9 inches of it. AWD is available, while the base model is front-wheel-propelled. Of course, AWD reduces fuel economy a bit. This thing does it all!
Mercedes GLC 300
If you prefer luxury imports, consider the Mercedes GLC. Its 4MATIC all-wheel drive version and its rear-wheel drive version both tow 3,500 pounds. At $40,000 (MSRP), towing capacity and luxury in a small package are quite affordable. The new GLC gets 21 miles to the gallon in the city and 28 on the highway. It's not the most efficient car in our list, but it's not supposed to be.
Jeep Renegade
This one isn't very efficient, considering its size. It gets 24 MPG in the city and 31 on the highway. However, it's not overly expensive and it's available with a 4WD package. Drive this one through the mud. Scratch it up. You won't have overpaid for the privilege of doing so because the Renegade starts at $17,995. It also has a respectable towing capacity, 2,000 lbs, for one of the smallest SUVs available. It's subcompact, in fact.
Toyota Prius
No, you're not hallucinating. The new Prius (hybrid compact sedan), with a newly-available towing package, has a capacity of 1,598 lbs. That's over three quarters of a ton. It's really not bad for a tiny car that gets over 50 miles per gallon. According to carscoops.com, the towing capabilities come thanks to heat management measures introduced to its main electric motor-generator and differential. The towing accessories will be available from Toyota as accessories. It sounds like a proprietary system, which is somewhat disappointing. Also disappointing is the fact that we don't know if this will be available in the US yet. The UK is the only region where it will surely be available, as of today.
Have we helped you decide what vehicle you need? The next step is getting quotes. We gather quotes from local dealerships and deliver them to your inbox. Don't visit every dealership in your region. We'll do the work for you. Just fill out our secure form. There's no obligation and you will never owe anything for this convenient service. Click here to get started.