Rebates and incentives serve many purposes. For cars that don't sell well, new car rebates and financing incentives will help boost sales. For new cars, special buying incentives such as loyalty rebates or 'conquest rebates' are given to car buyers who buy a particular brand of new car, truck or SUV.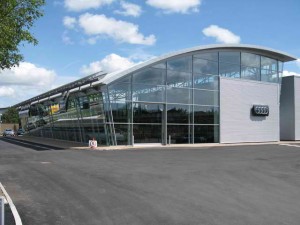 You should always find new car rebates and incentives before buying or leasing your new car. Here are some important factors that you need to consider in order to get the best deals in your town.
What's the deal with rebates and incentives?
Do not be confused. Incentives are simply rebate offers or low financing deals, but they can come in many forms such as:
1. Loyalty rebates – these are special discounts given to car buyers who choose to stick to a particular brand. Depending on the car that you choose, loyalty cash rebates can range from a few hundred to several thousand dollars.
2. Conquest rebates – these are special cash discounts given to car buyers that choose to buy another brand. For example, if you are currently the owner of a BMW 5-series, choosing the new Hyundai Equus will allow you to enjoy as much as $1,500 competitive owner coupon from Hyundai dealers. This is a way to say thanks for choosing the Equus over other competing brands.
3. College grad programs – if you are a college student, or recently graduated from college, you can get special discounts if you buy or lease a new car. The college grad discount can be applied to existing rebate offers–which means you save more money.
4. Low APR financing – financing incentives are only available to car buyers with a good credit history. If you belong to this group, you can expect to save thousands of dollars by paying a lower interest rate over the life of the car loan. Keep your eyes and ears open for special 0% APR financing offers.
5. Low monthly lease deals – this is perfect if you want to lease a new car. However, the same rule applies to low APR financing–you need to have a good credit history in order to qualify for low monthly lease deals (some will even include cash rebates, low money factor rates, and $0 down payment offers).
Do I need to choose between rebates and incentives?
As previously mentioned above, if you have an acceptable level of credit (or if you have a clean credit history) then you are qualified to participate in a low APR financing deal. Remember that the qualifications will vary according to the car dealer. Some car dealers can offer lower rates, while some can offer $0 APR rates. Of course, this will all depend on your credit score.
Cash rebates are good if you have bad credit, because you can use them as an addition to your existing down payment.
If you are qualified for loyalty rebates or special conquest incentives, then you can also use your savings to lower the financed amount. Simply tell the dealer that you will apply the rebates to your down payment.
The trick is finding the latest rebates and incentives for the car that you want. If you do, then you are sure to pocket thousands of dollars in added savings.