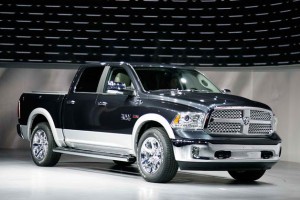 When was the last time that a light-duty, full-size pickup can achieve more than 20 MPG on the highway? The 2012 Ram 1500 was rated at 14/20 MPG, but numerous improvements to the body and the suspension of the 2013 Ram 1500 pickup enabled it to achieve an EPA rating of 18/25 MPG.
Car manufacturers are aware that new vehicles will need to achieve high levels of fuel economy in order to sell more cars. They do this by offering smaller engines, improving aerodynamics, and reducing overall vehicle weight.
Ram engineers also utilized advanced technology to achieve the claimed 18/25 MPG. An engine start-stop system now comes standard, as well as a new 8-speed automatic transmission to control the smooth 3.6-liter V6 engine.
Also new is an adjustable suspension system that lowers the truck to reduce drag and improve aerodynamic performance. Ram also added active grille shutters to provide a smoother aerodynamic flow.
Ram Beats the Ford F-150 and the Chevrolet Silverado in Overall Fuel Economy
The Ram 1500 with the new 3.6-liter V6 engine achieves better fuel economy than its main competitors: the 2013 Ford F-150 with the Ecoboost engine and the 2013 Chevrolet Silverado.
Both competitors can achieve 15/20 MPG, but Ram engineers were able to achieve better fuel economy numbers.
However, the question remains: are all of these improvements enough to unseat the mighty Ford F-150 from its throne? Are these changes enough to boost Ram vehicle sales?
Ram trucks were originally part of the Dodge truck lineup, but parent company Chrysler LLC decided to sell the Ram under its own brand starting last 2010.
2013 Ram Engine Options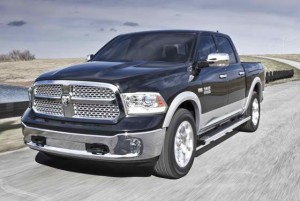 Chrysler's all new 3.6-liter V6 with the 8-speed automatic transmission is obviously the most fuel efficient engine option for the 2013 Ram 1500. You can still get the familiar 4.6-liter V8 engine with the 6-speed automatic, while the larger 5.7-liter Hemi V8 is now paired with a new 8-speed automatic transmission.
People are now looking for more economical modes of transport, pickup trucks included. The new Ram 1500 is proof that even pickup trucks can benefit from new fuel saving technology.