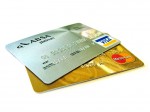 According to Experian, around 20% of Americans have bad credit, or roughly 1 out of every 5 people. If you belong to this percentage and you want to lease a new car, you are a prime candidate for a bad credit auto lease.
Don't believe what other people say. You can still lease or purchase a new car, even if you have bad credit or no credit. However, there are certain things that you need to do if you want to get low monthly payments on a bad credit lease. Here are a few tips that will help you to drive away in the car that you want, while still paying a fair and affordable lease price:
1. Give yourself time to rebuild your credit score. Careful planning is the key that will open the doors to marvelous savings! If you want to lease a car, you should give yourself at least 6 to 8 months and wait for your credit score to improve–but your credit score will not improve on its own! Pay all your bills on time, and keep track of your monthly expenses. Once your score improves (above 600 or 620) then you are sure to get lower interest rates on your car lease.
2. Open a separate savings or checking account. If you currently maintain an existing bank account, then use this to save money for your lease down payment. Bad credit lease deals will usually require you to make a down payment, along with a small security deposit. Lenders will look into your bank accounts to assess your earnings potential. The more money that you save, the lower interest rates that you might get.
3. Choose a co-signer with a relatively high credit score. It could be a close friend, relative, or co-worker. The co-signer will not be responsible for the lease. They will only be contacted by the lender if you fail to keep up with your monthly lease payments. Lenders like the fact of having a co-signer because it gives them more peace of mind. If you default on your monthly payments, they know that they can count on the co-signer to settle the unpaid amount.
4. Check your credit report regularly. According to a study conducted last 2006, 27% of Americans have never checked their credit report. Remember that small errors and wrong entries on your report will have a negative effect on your credit report. Determine if there are any errors on your report and have this corrected immediately by notifying the offending party.
Bad credit leasing is made easy if you make a few simple adjustments to your lifestyle. Remember to only buy what you can afford, and pay all debts on time so you can maintain an good level of credit.