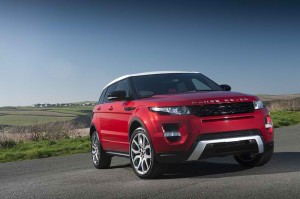 The Range Rover Evoque is a first for Land Rover. This is the first Land Rover SUV that can be ordered with two less doors, making it a proper coupe in terms of body style and interior volume. The Range Rover Evoque is also the company's first ever crossover SUV.
It definitely wins a lot of style points. It is hard to ignore that the Evoque was conceived for the moneyed folk who are looking for diversity in the compact SUV class. The price is also something worth to be considered. Starting at roughly around $41,000 for the base Pure trim, the 2012 Range Rover Evoque is similarly priced to other large or midsize SUVs with more interior volume and more capabilities, but the Evoque shines the most when it comes to travelling over dirt roads.
Land Rover insists that the Evoque should be off-road capable, despite the modern and fluid shape. Even though a large majority of Evoque buyers will never use their vehicle for mountain roads and sand dunes, it is good to know that the Evoque will see you through on all kinds of terrain and on any kind of weather.
Range Rover Evoque: Engine
The 2012 Range Rover Evoque is powered by a 2.0-liter 4-cylinder turbocharged engine with 240hp and 250 pound-feet of torque, controlled via a 6-speed automatic transmission. This engine will not win you races, and it is in fact less powerful than what other small luxury SUVs such as the BMW X3 and the Mercedes GLK has to offer. But power isn't everything–the Evoque has another ace up its sleeve: the much-vaunted Terrain Response system.
This system will adjust torque delivery, suspension, and drive train settings so you can effectively go over any sort of terrain, whether on or off road. This system is used together with the Dynamic Stability Control, Hill Descent Control, Roll Stability Control, and Hill Start Assist system of the Evoque for unmatched off-road prowess in the compact luxury crossover segment.
Range Rover Evoque Trim Levels
The Range Rover Evoque comes in a single trim level called Pure Plus, but you can choose between Dynamic and Prestige models depending on your design preference. The Pure Plus comes standard with Bluetooth, panoramic sunroof, full leather upholstery, dual zone auto climate control, and 19-inch wheels. The Premium package adds LED light accents and adaptive HID Xenon headlamps. The Dynamic package has sporty apprehensions and comes with different 19-inch wheels. The Prestige package is only available to the 4-door Evoque and is more oriented towards luxury, with more supple leather seats.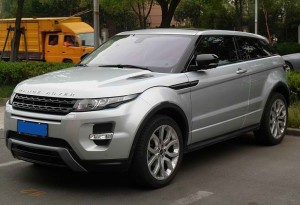 Conclusion
If you can live with the steep base price, there is no reason why you shouldn't consider the Range Rover Evoque. It is stylish, utterly refined, and off road capable, the way that a Land Rover should really be. If you want a prestigious and iconic alternative to German luxury crossovers, Britain (or in this case, India) has the answer: the 2012 Range Rover Evoque.