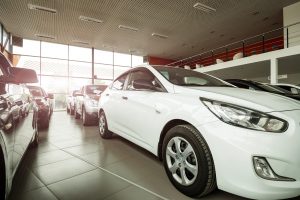 The auto market is highly susceptible to fluctuations from an endless number of factors, from the stock market to oil prices, even the weather. You could say that it's even influenced by itself. When dealers introduce new options to the market, there are usually unintended effects. For example, the past three or four years have been great for lessees. Low rates have been easy to find and many drivers opted to lease. However, now there are too many leased cars being returned to the dealerships. So many, in fact, that dealers are having trouble getting them off their lots. What does that mean to you?
Low Used Car Prices
The laws of supply and demand say that a rising quantity leads to lower prices unless demand also rises. We've never seen a situation where demand for vehicles has risen so quickly as to offset the low used car prices brought on by a spike lease returns. It's unlikely to happen. Be on the lookout for 3(ish) year old vehicles on car lots. If there are lots of a particular model, they've probably been leased.
Loads of Certified Pre-Owned Vehicles
Many leased vehicles qualify as certified pre-owned at the end of the lease period, which means that they have been inspected and they meet a list of standards. This generally means they haven't been damaged and can be expected to continue to be reliable for a reasonable period of time.
Keep in mind that "certified" has a different meaning from car lot to car lot. Make sure you know who's certifying the car. Is it the dealership or the manufacturer? The latter is a far better option for you. Familiarize yourself with the standards of the CPO (certified pre-owned) designation before making a purchase decision. A low used car price for a CPO vehicle isn't worth a shot if you can't trust the certifier.
Easier Negotiations
The previously leased vehicles on a lot may or may not appear to be priced low, at first glance. However, no matter what, when there's a huge quantity of one model on the lot, dealers will want to get rid of them. They can't make as much money on these because drivers are less likely to finance them, less likely to purchase add-ons for them and less likely to have the money that new car buyers have. They want to get rid of them to make room for new cars, which bring in more cash.
Therefore, get a good idea of what the car sells for in your market. You can use a number of resources for that, such as kbb.com. Try to make a deal under that market sale price because you'll be more prepared than everyone else who's made an offer. In fact, feel free to offer well under the going rate. The worst that can happen is a counter offer.
One more thing! Don't sign any documents without checking all of the dealerships in your region. You don't want to miss out on a superior deal. Click here to search local inventory and get free quotes with ease.