Have you ever tried leasing a new car? Did you consider the vehicle residual value instead of the monthly lease payments? The estimated resale value of your vehicle is an important thing consider whether you are thinking about leasing or buying a new car.
Here are the 3 most important things that you need to know about the vehicle residual value:
1. You can get lower monthly lease payments if you select a car with a higher resale value. Many people just look at the monthly payments if they want to lease a vehicle. What they fail to realize is that vehicle residuals will determine the amount of monthly payments that you need to make. Simply put, if you lease a car with higher residuals, then you will get lower monthly lease payments compared to a different brand of car in the same price range.
2. The residual value is non-negotiable. Unlike the MSRP or the factory invoice price, vehicle residuals are non-negotiable. The lender or the leasing company will be the one to determine the residual value of the vehicle, and not the car dealer. They do this by analyzing a variety of important factors such as vehicle reliability, dependability, customer reviews, build quality, and market demand.
Since the residuals are non-negotiable, your only recourse is to choose a car with a higher perceived value. This is a sure way to get low monthly payments on your car lease.
If you are planning to buy a car, the residuals will NOT play a part in determining the final selling price. Instead, the residual value will bite you when it is time to sell the car after a couple of years.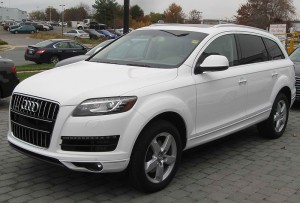 3. If you want to enter an open-end lease or if you are considering a lease-end purchase, it might be better to choose a vehicle with a lower residual value. This also holds true to subsidized leases, since the manufacturer will artificially inflate the residual value to advertise lower monthly payments. This is all well and good since higher residuals mean lower monthly payments, hence making the lease more affordable to the car buyer. But this is only good for a closed-end lease contract (where you simply return the car to the dealership or to the lender at lease end).
In an open end-car lease, you will be liable for the difference between the estimated resale value and the actual market value of the car. If the residuals were artificially inflated and the car was sold at a lower amount than what was expected, you will end up settling the difference between the two amounts.