The BMW 3-series is the German car maker's bread and butter model. The 3-series accounts for around 30% of BMW's annual global sales, and they expect this to continue with the arrival of the all new BMW 3-series F30 model.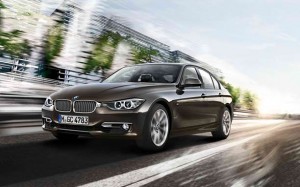 The first-generation BMW 3-series was first introduced in 1975. The 2013 BMW 3-series is the sixth-generation model, and it benefits from a host of improvements–chief of those is more interior space.
The 2013 BMW 3-series is also lighter, faster, and more fuel efficient compared to the previous generation model car. Expert reviews say that the new 3-series is considerably better than the old E90 model. Edmunds.com even has this to say about the new BMW 3-series: "It's a well-built, premium compact car endowed with world-class fit and finish, ample power, and a comfortable ride and handling trade-off that is unmatched by most vehicles at any price."
2013 BMW 3-series Price Review
The base BMW 3-series 328i starts at $36,500. It is powered by a 2.0-liter 4-cylinder engine that uses two turbochargers to produce 240hp. This new aluminum engine is rated at an EPA average of 33MPG.
It comes with an 8-way power driver seat, engine start/stop function, automatic climate control, ambient interior lighting for the front and rear passengers, and 17-inch alloy wheels.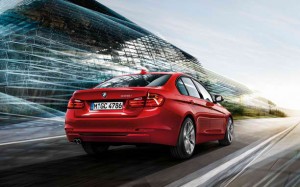 You can also get the the same engine with all-wheel drive, called the XDrive for around $38,500. Rear-wheel drive is standard on all BMW 3-series models, while you can also choose a coupe, convertible, and wagon body configuration depending on your tastes.
The 2013 3-series is also available in ActiveHybrid trim for $49,300. It is powered by a 335hp 6-cylinder engine and an electric motor.
2013 BMW 3-series Safety
The 2013 BMW 3-series is an IIHS Top Safety Pick. This means that the new car got the highest possible score of 'Good' in front, side, and roof crash tests.
The new BMW 3-series comes with an impressive array of standard safety equipment like antilock brakes, front airbags, knee airbags, side airbags, and programmable daytime running lamps.
Conclusion
In each successive generation of the BMW 3-series, it has always been the benchmark when it comes to striking the perfect balance between a comfortable ride and agile handling. The 2013 BMW 3-series is no different. Since it is now bigger and longer than the old model, you also expect more interior space, especially in the rear quarters.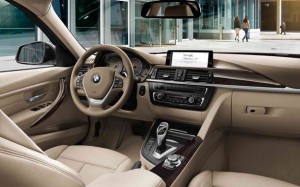 The steering is still meaty, and it has the same level of accuracy and feel that is absent on other premium compact cars. The cabin and the interior is also well-crafted from expensive and premium materials, making it feel that you are piloting a more expensive luxury vehicle.
If you are looking for an exhilarating driving experience, then don't let the new BMW 3-series' luxurious fascia fool you into thinking that the new car has lost its edge. In fact, you can expect more of everything from the new BMW 3-series, and it is safe to say that you won't be disappointed.